Traditional Renderings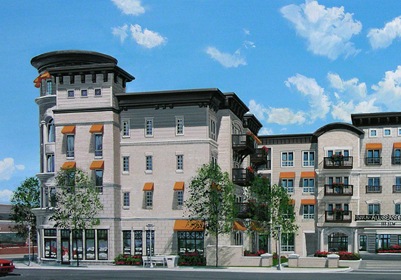 Traditional style renderings can be fully painted, watercolor line and wash or pencil. Each has its own look and feel, as they are done by hand, and completely personalized to fit the client's needs.
Full painted renderings cover the entire canvas but also can be done in a vignette style as well. Line and wash can be handled in the same manner as full color but with a different artistic techniques involving the manipulation of color by the use of washes. Line and wash consists of a line drawing with watercolor washes applied over the drawing and usually no visible borders. Pencil can be handled in more of a vignette style.
All these styles can be intertwined with one another to create different effects depended upon the desired outcome.