Digital Renderings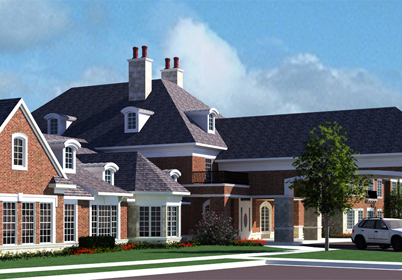 Producing a Digital Rendering requires the development of the 3D model. This model is constructed with the aid of the project's existing site plans, floor plans and elevations. Once the model is developed, intricate details (such as color variations, textures and material selections) can be illustrated and various vantage points produced.
For example, birds-eye-view of a larger building complex or subdivision can be shifted and rotated depending on the captured angel. The degree of detail is selected by the client and SFAS can provide counsel on these desired effects and illustration.
In addition to final art as Digital Renderings, the process of digital renderings themselves can be applied to produce a Traditional Rendering as a line and wash style illustration. There are also approaches using 3D models to produce a more traditional rendering as well. This is a great example of doing line and wash style renderings.